GXP WebView® v2.5
Rapid visualization and analysis of geospatial data, enabling the development of actionable intelligence
View, measure, annotate, and disseminate geospatial image reports directly from a Web browser
The GXP WebView® add-on module for the GXP Xplorer® software solution is a light-weight Electronic Light Table (ELT) designed as a quick and easy tool for report creation and simple image viewing.
Integrated with the GXP Xplorer search capability, the GXP WebView solution provides fast HTML 5 access to imagery of any format, as well as functionality to modify the image, exploit it, and publish the resulting finished product.
Annotation in a Web browser:
View image as if it were stored locally on your system
Displays the optimal presentation of the image automatically
Dynamically adjust imagery brightness, contrast, and sharpness in the browser as desired
Draw lines, polygons, circles, and buffers
Insert icons in many shapes and sizes (e.g., tanks, planes, markers)
Enter text annotations
Measure geographic coordinates using sensor model geometry, not approximations
Underlying terrain used if available for geospatially correct measurements
Measure distances and height calculations using sensor model
Color-code every annotation and entry
Overlay a Web Feature Service (WFS) on the image for additional detail
Load shapefiles to burn into the image report
Collaborate via chat and jointly edit products in real time*
Publish:
Build the final brief in the Web browser
Publish the annotated image product into PowerPoint®, GeoPDF®, PNG, and more
Deliver via email and FTP
Add the products to your GXP Xplorer catalog for subsequent use and availability
GXP® Pixel Streaming
GXP® Pixel Streaming powers the GXP WebView solution's capability to load full resolution images from GXP Xplorer catalogs and quickly turns any image, regardless of format or location, into a standards-based stream viewable in a Web browser.
Streaming:
Delivers pixels from any image file format to the GXP WebView solution on-the-fly without reformatting to a new file
Eliminate waiting for very large images to download
Make Federation even more versatile by allowing direct access to products
The SOCET GXP® software solution and other applications can integrate the GXP Pixel Streaming functionality
Turn reference imagery into streamed backgrounds*
The GXP WebView solution is capable of creating 2D GeoPDF products
TerraGo® 2D GeoPDF Publisher for the GXP WebView solution allows for the creation of georegistered PDF files (GeoPDFs) from data loaded in the GXP WebView workspace. Different feature and data layers can be toggled on and off in the resultant GeoPDF product to allow for quickly filtering between relevant data.
Adding value to GXP workflows, GeoPDFs are interactive and easy-to-use products that can be shared with any end user including those on mobile devices. GeoPDFs can be freely viewed with the Adobe Acrobat Reader®. These products retain geographic coordinate information and thus are inherently more valuable than a standard PowerPoint slide or JPG file as they allow users to identify coordinates of items of interest and make measurements directly on the GeoPDF.
Benefits of GeoPDFs include:
Interact with imagery and location-based analysis
Share with users on any devices including phones and tablets
Measure length and area; display and locate coordinates
Preserve data layers and toggle layer visibility
Create and share location-based observations
The TerraGo Toolbar can be downloaded for free and allows users to view and track coordinates across the product, calculate measurements, create geospatial mark-ups, track real-time positions using GPS, and more.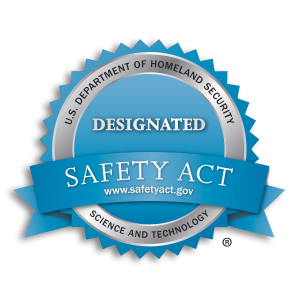 GXP WebView Download
The GXP Xplorer Platform download includes the latest v2.5 release of GXP Xplorer, GXP WebView, and GXP InMotion Video Server.
Each application is individually licensed and configured during installation.
Customers with an active MyGXP Customer Portal account and current Upgrade Entitlement can log in to download or request a media shipment: